If you're looking for a reason to move to St. Petersburg, FL, we have plenty. Do you want to be near the water? Enjoy the warm, sparkling waves of the Gulf of Mexico. Are you craving sunshine? St. Pete is often called "The Sunshine City," thanks to its average of 361 sunny days a year. Looking for things to do? Over 1,000 special events and festivals take place in St. Pete every year, and the arts are celebrated daily in their many museums, film festivals, theaters, libraries, installations, and more. If sports are more your speed, you'll find plenty of those, too. St. Petersburg hosts several professional teams, as well as plenty of parks, golf courses, courts, and trails.
The decision to relocate is a major one. However, we're confident that you'll love your new home in St. Petersburg. Consider this your official guide to relocating to St. Petersburg, and then
contact us
when you're ready to make the move.
St. Petersburg: Then vs. Now
In 1875, a Michigan man moved to Tampa and bought 2500 acres of waterfront land–an area that would eventually become St. Petersburg. Thirteen years later, he transferred the land to a Russian aristocrat, who named the new city after St. Petersburg, Russia. In 1903, St. Pete was officially incorporated as a city. Now, the city's rich history is honored by its many self-guided historical tours and heritage trails.
The city saw a boom in international visitors when the
Dali Museum
reopened on the waterfront in January 2011. When the University of South Florida's St. Petersburg campus expanded in the early 2000s, the city further grew with more art, culture, and activities than ever before. Now, St. Petersburg has a population of around 271,000 and boasts a relatively low cost of living and lower-than-average labor costs.
Neighborhoods of Note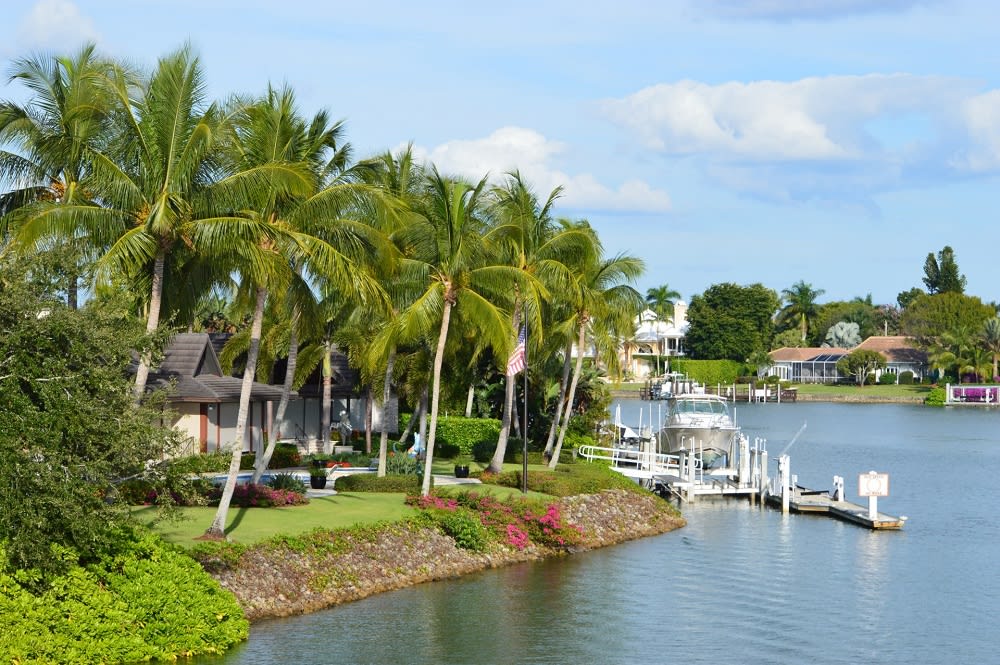 St. Pete sprawls across over 110 neighborhoods. Here is a closer look at some of the most desirable areas:
Crescent Lake. Named for the 54-acre park and lake at its heart, Crescent Lake is an oasis of wildlife amidst bustling downtown St. Pete. Here, you can find a variety of birds, turtles, fish, and maybe even the infamous Florida gators. Crescent Lake is also home to a historic baseball field, several dog parks, tennis courts, and a playground. Crescent Lake homes showcase a variety of different architectural styles, spanning from classical to ultramodern.

Old Northeast. Old Northeast has some of the most luxurious homes in St. Petersburg, as well as over 3,000 historic buildings. Known for its beautiful brick streets and lush green plant life, it's a vibrant yet peaceful area despite its close proximity to downtown. The neighborhood's waterfront area has Tampa Bay at one end and Coffee Pot Bayou, a haven for manatees, at the other. New residents can expect to feel welcomed by the Historic Old Northeast Neighborhood Association, which was founded in the early 70s to serve this unique neighborhood.

Snell Isle. Snell Isle is the pinnacle of elegance and exclusivity in St. Pete. The majority of the homes here, many of which were built as far back as the 1920s, enjoy stunning waterfront views. One of St Pete's most private and affluent neighborhoods, Snell Isle is also home to the famous Vinoy Golf Club. Real estate here ranges from around $500,000 to $5 million.

Downtown.

St. Petersburg's Downtown is vibrant, safe, and packed with things to see and do. Locals enjoy state-of-the-art cuisine, vivid street murals, rollerblading in

Vinoy Park

, and arts performances at the

Floridian Social Club

.
The Best Things To Do In St. Petersburg
The recently renovated
St. Pete Pier
, which spans 26 acres and includes neighboring greenspace for land-lovers, dominates the downtown waterfront, reaching out over Tampa Bay with a combination of shops, restaurants, live entertainment, and amusement. Beach Drive, which runs parallel to the pier and features outdoor cafes, bars, and unique stores, is constantly bustling.Indoor entertainment is also plentiful in St. Pete. Here are three of St. Pete's world-class arts venues: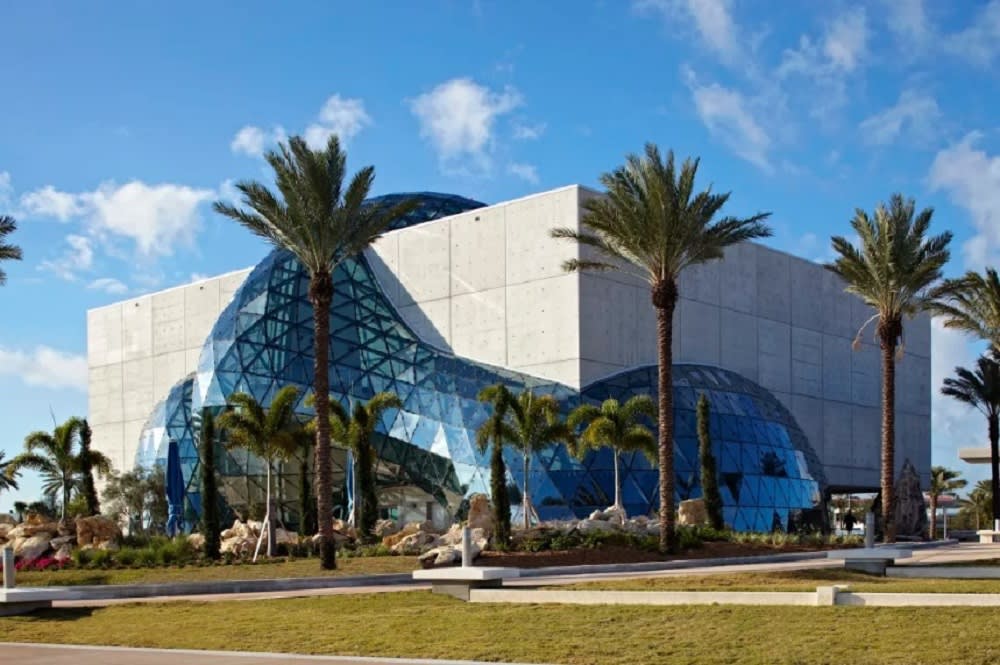 In compelling exhibitions and traveling events, the
Florida Holocaust Museum
documents the experience of Holocaust survivors and liberators.
Take a look at these fun-in-the-sun figures regarding St. Pete's attractions:
On a total of 2,300 acres, there are 137 parks.

Downtown waterfront is 7 km long.

There are 50 miles of recreational trails in the region.

The average year-round temperature is 73 degrees.

The public marina in St. Pete has 610 boat slips.

There are 50 golf courses in the area.

There are 80 illuminated tennis courts.

There are 2,865 shuffleboard courts in the area.
What About The Schools In St Petersburg?
St. Petersburg High's arches and bell tower sparkle above the school, set back among the vegetation along busy 5th Avenue North. The school's International Baccalaureate (IB) program, which began in 1926 and is now a historic landmark, was the first of its kind in Florida.
Pinellas County Schools, the eighth-largest district in Florida and the 28th largest statewide, has 235 schools in St. Petersburg, including 185 private and 46 public. In addition to the IB curriculum at St. Pete High, the district offers more than 75 magnet programs, including STEM, performing and visual arts, journalism, and more. Magnet Schools of America has bestowed Merit Awards on six of the magnet schools.
Areas of St. Petersburg a Relocator Should Know
Do you prefer to live on the water? Or do you prefer to attend art shows and concerts? Is it crucial for you to be able to walk around? Are you a beach lover or a home dweller?
It may sound cliché, but St. Pete's neighborhoods have enough variation to meet any taste. These neighborhoods aren't technically part of St. Petersburg but are very popular among locals. Keep in mind that if you want to be near the beach or on the sea, Pinellas County is the place to go.
Driftwood
Driftwood is home to slightly under 50 dwellings shaded by majestic live oaks in the area known as Coffee Pot Bayou, which residents describe as a "tucked-away fairyland" and an "enchanted forest." The community's first 19 homes were designed by local artist Mark Dixon Dodd, who included one of his own paintings in each home, usually hung above the fireplace.
Jungle Prada
Jungle Prada is a beautiful neighborhood with brick-lined streets, thick hardwood trees, and a variety of green spaces. Home designs range from humble bungalows to concrete block dwellings to waterfront villas. Home values in the neighborhood have risen by more than 14% in the last year, with a typical price of $262,000–but if you're looking for a luxury mansion, expect to pay millions.
Azalea Elementary, Azalea Middle School, and Boca Ciega High School are among the local schools. Commuters have around a 15-minute journey to downtown St. Pete, and about three times that to downtown Tampa.
Kenwood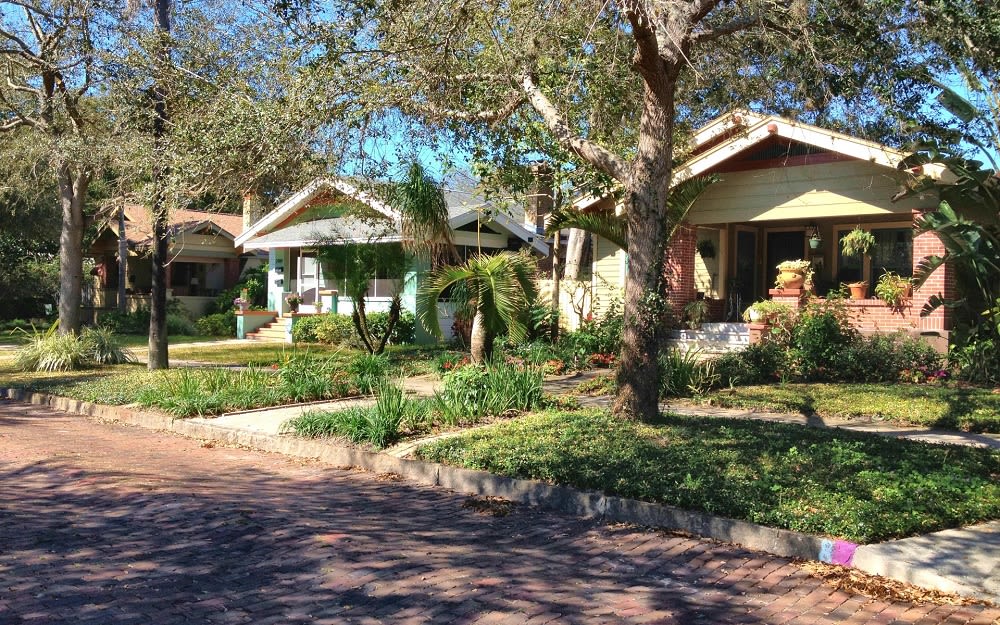 Historic Kenwood, only a mile west of downtown St. Pete, has one of Florida's greatest concentrations of Craftsman-style bungalows. Kenwood, where the annual
BungalowFest
honors the area, is lined with brick streets, spacious walkways, and magnificent flowering trees. Kenwood is close enough to downtown St. Pete for easy and frequent access to all of the dining, music, theater, and festivals, and offers close proximity to the beaches, being only five miles from the Gulf of Mexico.
Pinellas County
Pinellas County is known for its breathtaking vistas. Pinellas Point, which means "plenty of pines," is made up of over 7,000 houses. Pink-bricked streets, remnants from the initial development in the 1940s, line a particularly attractive region. Designed by renowned architect Glenn Johnson, who had a predilection for lots of screened areas, many of the mansions are termed "birdcage" homes.
Gulfport
Gulfport, a lovely Old Florida beach town in every respect, takes pride in its lack of big stores and nearly a dozen independent restaurants. With year-round arts and music events, the First Friday Art Walk displaying the businesses and sites along Beach Boulevard, the eclectic
Geckofest
, once-a-month
IndieFaire
,
Fresh Market
every Tuesday, and the historic Gulfport Casino, the city embraces uniqueness and creativity. Gulfport has a population of slightly over 12,500 people and is located along Boca Ciega Bay on an area of about 3.8 square miles on the water.
Beaches in St. Petersburg
Anchored by the stunning
Don CeSar Hotel
on
Pass-a-Grille Beach
, the South Pinellas beaches draw millions of visitors every year, lured by the velvet-soft sand, calm Gulf of Mexico waters, and resort lifestyle–as relaxed or active as you desire. Among the handful of coastal communities are St. Pete Beach, Treasure Island, Madeira Beach, Redington Beach and Redington Shores, and Indian Rocks Beach.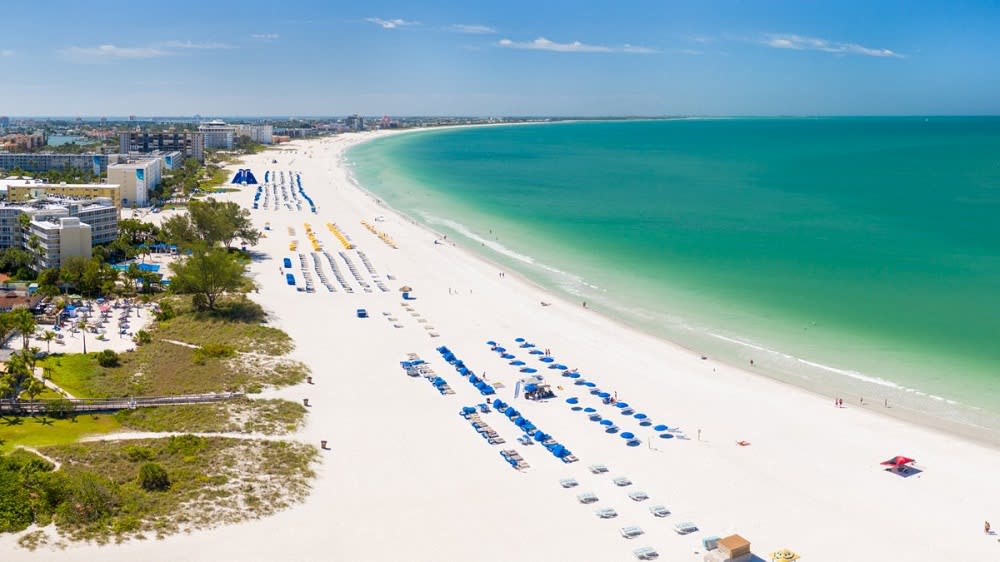 From the southernmost point along the coastline, there's a mix of beachfront condos and single-family residences, many of which front Boca Ciega Bay. These properties are deluxe, and it's important to plan ahead for necessary insurance to live close to the water. You can't go wrong with the St. Pete beaches, whether you're looking for a luxury beachfront estate or a cozy bungalow. In the cooler months, when snowbirds and visitors flock to the area, you'll have your own property perched near the sea.
When you're ready to relocate to St. Petersburg, Florida, be sure to contact a luxury real estate agent with local expertise.
Pete Arner
is an expert in luxury, waterfront, and new development St. Petersburg real estate. Find your dream home with The Arner Group on your side.