The historic Old Northeast neighborhood was founded in 1911 as the first residential subdivision of St. Petersburg. Since the day it was established, Old Northeast has consistently remained one of St. Petersburg's most sought-after neighborhoods. The lush greenery and brick roads add to its cultural charm, while the peaceful nature of the community provides a tranquil refuge for residents away from the hustle and bustle of downtown's commercial districts.
The wide array of the architecture of Old Northeast homes includes Colonial, bungalow, Mediterranean, and prairie-style homes. Many families and professionals are drawn to the area by the peaceful atmosphere and prime location. The neighborhood does a perfect job of blending the charm of a small town with the convenience of a big city. It provides residents with everything they need without ever having to stray too far from home.
To accommodate its community, Old Northeast is bursting with exciting family-friendly activities for people of all ages to enjoy. With recreational facilities, adventurous excursions, and gorgeous parks, this neighborhood has everything a family needs to fill their days with fun and laughter. The community-oriented neighborhood also hosts loads of festivals, events, and gatherings for socializing.
With decades of collective experience in the Old Northeast real estate industry, Peter Arner and the Peter Arner real estate team know all of the hidden gems and must-visit destinations for families in the Old Northeast neighborhood. Having spent ample time exploring the city of
St. Petersburg
and learning about its different communities, their knowledge of the area is invaluable when it comes to helping those looking to buy or sell real estate in the area.
On your next trip to Old Northeast, check out these amazing family-friendly activities to ensure you have a memorable experience with the people you love most.
Have fun in the sun at North Shore Park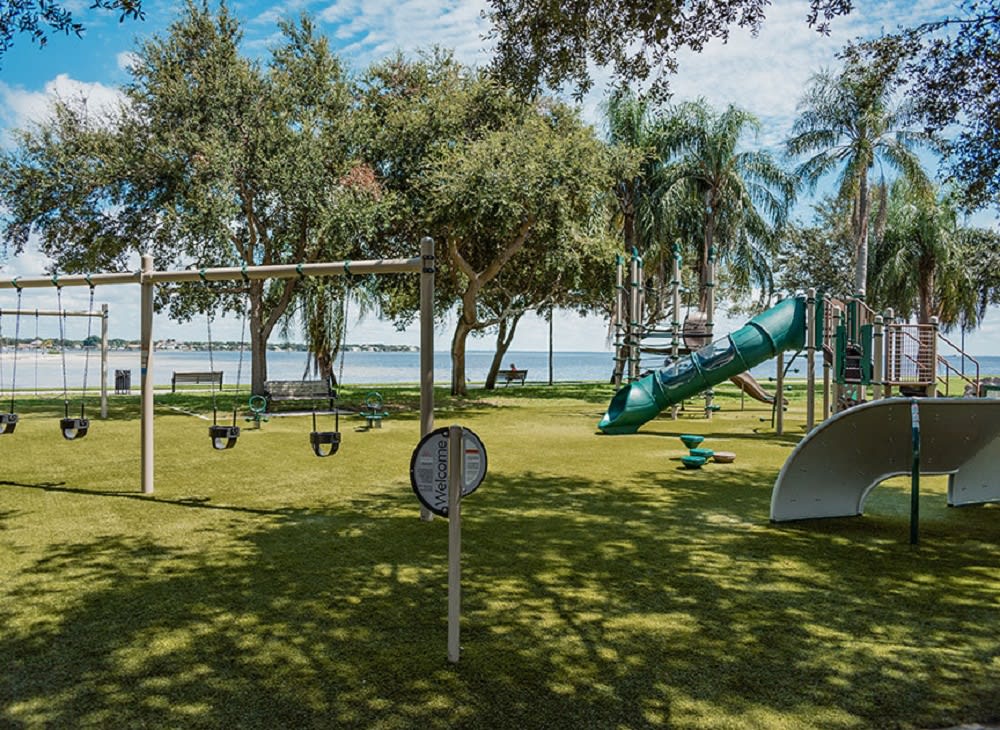 Nestled on the eastern edge of the neighborhood,
North Shore Park
is a staple in the community and provides an excellent setting to enjoy family-friendly fun in the great outdoors.
Within the park lies the
North Shore Sports Complex
, equipped with tennis and volleyball courts, a baseball field, walking and biking trails, and playground equipment for children. The
North Shore Aquatic Complex
can also be found here and is open year-round for swimming. Featuring a 50-meter pool with diving boards, a 25-meter training pool, a play pool, and a splash pad, there's no better place to cool off on a hot day. As a bustling center with so much to offer, this local gem is always loaded with residents.
Catch a show at Palladium Theater
For those in search of live entertainment, the
Palladium Theater
puts on incredible shows the whole family will enjoy. Built in a former church, this eclectic performing arts center hosts theater shows, musical concerts, classic films, and much more. If you're in search of a fun night in town, this establishment is certainly the place to be. They are always hosting new performances and welcoming new artists, so each trip here makes for an interesting and unique experience. For a full list of upcoming performances, visit their
event page
to view the latest talent coming to town.
Take a Stroll through Gizella Kopsick Palm Arboretum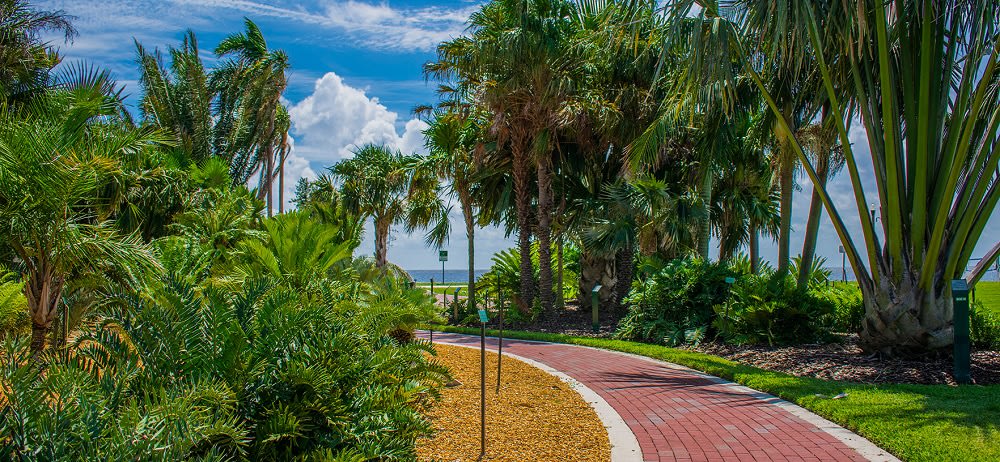 Home to over 500 palms and cycads representative of nearly 150 different species,
Gizella Kopsick Palm Arboretum
is a picturesque center that nature enthusiasts absolutely adore. The spectacular two-acre arboretum was developed on what used to be a miniature golf course and began its conversion into the sanctuary it is today in 1976. Initially, only 60 trees representing 10 species were planted, with the development continuing to grow each year. The area is now landscaped to perfection and new species are always being introduced to accompany the never-ending expansion of the project. Wooden benches, red brick paving, and gazebos add to its blissful ambiance. Whether you're searching for a place to take a peaceful and relaxing stroll or an educational experience to learn more about the environment, you'll find what you're looking for at Gizella Kopsick Palm Arboretum.
Enjoy educational play time at Great Explorations Children's Museum
With a commitment to stimulating children's learning through exploration, play, and creativity,
Great Explorations Children's Museum
is an absolute must-visit for families with young kids. As Tampa Bay's first children's museum, this fun educational center has been a staple in the community for over 30 years. The enormous complex is full of fascinating exhibitions and exciting activities to keep young visitors interested and engaged as they learn. By creating a hands-on environment, they encourage practical learning while ensuring each visitor has loads of fun in the process. They also offer a number of programs that kids can sign up for, such as pre-school education. For those looking to plan a birthday party for a young child, they have awesome birthday party packages as well.
Explore the Historic Sunken Gardens
The
Sunken Gardens
are a historic, century-old landmark that attracts nature lovers from all over the country. As St. Petersburg's oldest living museum, this botanical paradise hosts some of the oldest and most historic plants in the region. Over 50,000 different species of tropical plants and flowers can be found here, with gorgeous waterfalls and flocks of flamingos to add to its environmental ambiance. Out of all destinations in the Old Northeast neighborhood, the Sunken Gardens certainly take first place as a must-visit destination in the community. The establishment can also be booked for private events for those looking to add an environmental feel to their next social gathering.
Watch Wildlife at Coffee Pot Bayou
Marine biology enthusiasts are in for a treat with a trip to
Coffee Pot Bayou
. The area is infamous for the abundance of friendly manatees that sprawl out along the shoreline for sunbathing. Since they need to maintain their internal body temperature by living in water that is at least 72 degrees Fahrenheit, the winter months are typically the best time of year to see the adorable groups of manatees swimming to the coast. In addition to the manatee population, Coffee Pot Bayou is a prime area for spotting dolphins. Many dolphins often swim in the distance and can be easily seen from the shoreline when they jump up. There are loads of different bird species flying around as well, which really brings the wildlife experience at Coffee Pot Bayou full circle. Be sure to pack your camera for pictures and maybe a pair of binoculars, too!
Plan a Picnic at Vinoy Park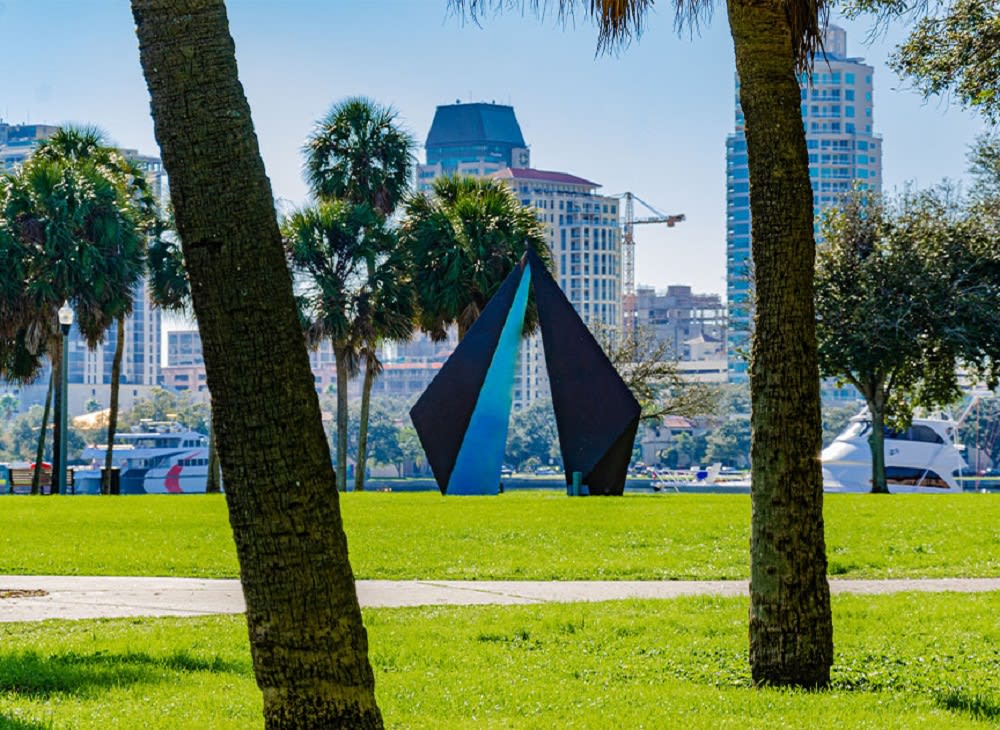 Located along the two-mile stretch of shoreline in downtown St. Petersburg,
Vinoy Park
is an ideal destination for a family to plan a picnic. Named after the Vinoy Park Hotel, it's one of the most popular parks in the neighborhood to spend an afternoon. The breeze from the ocean compliments the warm Florida climate and provides an ideal setting to unwind. With unparalleled views of the waterfront and the downtown St. Petersburg skyline, this scenic destination attracts locals with its open green space and relaxing atmosphere. For avid walkers, runners, and bikers, there are plenty of paved trails as well. The park is also a premier destination for hosting community gatherings and city events, so there's always some kind of excitement passing through.
Attend a HONNA Event
The
Historic Old Northeast Neighborhood Association
, commonly referred to as HONNA, is an incredibly active association with the utmost dedication to preserving the Old Northeast neighborhood and helping its community thrive. The association continuously encourages residents to get engaged in their local community by offering ample opportunities to bring people together in a neighborly fashion. From porch parties to yard sales to seasonal festivals, they're always hosting friendly social gatherings for people of all ages. For the latest activities, HONNA is bringing to the community, check out their
calendar of events
. It is updated with fun places to go and lively places to attend.
If you're interested in making a permanent move or are looking into purchasing an investment property in the
Old Northeast neighborhood
, there is no shortage of fabulous Old Northeast homes available. When looking for a new home, professionals recommend that potential buyers work with a
licensed real estate agent
to ensure they find the best home for their needs at the best price point possible.
The experienced and professional Peter Arner real estate team at
The Arner Group
has extensive knowledge of Old Northeast real estate and Old Northeast homes for sale and can help guide you through the process of finding your dream home. No matter what type of property you're searching for, Peter Arner and the Peter Arner real estate team will happily assist you.
*Header photo courtesy of honna.org